At the beginning
We are deeply grateful for the support of many business partners, cooperating companies, employees and their families for the 27th term.
Thanks to you, we have Wyn-Tech. We will continue to grow together and we swear to thank you for all your help. thank you very much.
Trend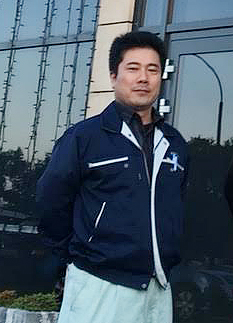 President Jyunya Isobe
The capital investment industry is very strong. However, in Aichi Prefecture where overwhelmingly automobile-related equipment is overwhelming, it is unlikely that it will be possible to avoid making a major structural change due to EV conversion. Fostering young people has become the most important issue for our own generation now that investment for increased production in environmental technology is active.
By working way reform, we have also worked to significantly reduce overtime work and have achieved it. In the future, in order to further sustain and support the motivation of employees, by taking a method such as complete digestion of paid vacation etc and fulfilling the responsibilities accompanying it, I will tell you the pleasure and severity of making things.
As a team, as a society, I will make it a company that I can feel real joy of living.
Management philosophy
We will be of service to you with technology and appreciation
Technology is a technique to enrich society.
We believe that not only electricity and systems, but also networks, etc. are necessary to make society realize what is needed. It is also the foundation of "manufacturing," and the mission of WinTech is to inherit the enjoyment and splendor of "manufacturing" to the next generation.
Gratitude is what we are here for now is not a matter of course, I feel like "Thank you".
Nobody should live alone. It is necessary to support each other. Everyone help each other and take care of the relationship that we can say that thank to each other for WinWin's relationship.
It is a partner who cooperates with the customer in an equal position and provides better society to society.
We believe that it is a business partner and includes end users.
"Useful" is the most important way to base our company.
That is to make customers happy, contribute to their achievement, contribute to society. As a result, employees and their families will be enriched, smiles will be overflowing and happiness will be obtained. All events are judged by this judgment standard. What should our employees do now to help? I always think about it. Everyone works actively, we are pleased to contribute to the realization of a rich human society.
Management policy
Employees are property
We will emphasize our employee education and realize "happiness" between employees and their families.
We will help our employees grow humanly.
I enjoy working with playful spirit.
I can enjoy my job. That is important.
Always playful, I feel the joy of creating, I will tell it to the next generation.
I will keep my promise
Trust is born from keeping promises.
We will keep promises to expand our peace of mind and trust.
---
---